I had never skied in my life before. However, lately I had my first time finally! My Zakopane tour was something was very spontaneous and unexpected – just they way I like. My friend from Zakopanne, that I get to know on my last trip to Poland, had wrote to me. He was preparing his birthday party and I was on the guest list as well. At the first moment I had thought that I wished to live closer cause I love birthday parties. The second thought was: let's go on Zakopane tour! Fortunately, the second one turned out to be stronger and settled the question.
As I had only three days to organise the trip, I'd booked quickly the tickets. My flights was to. Krakow, the city that I had already visited one year ago. I had plenty nice memories from that beautiful place. However, this time I hadn't really much time to go there again. This time the main destination was Zakopane tour. That's why I'd booked the transfer from Krakow airport to Zakopane with the KrakowDirect company. It was really nice as the driver told me many interesting things about the city. A perfect introduction before my Zakopane tour!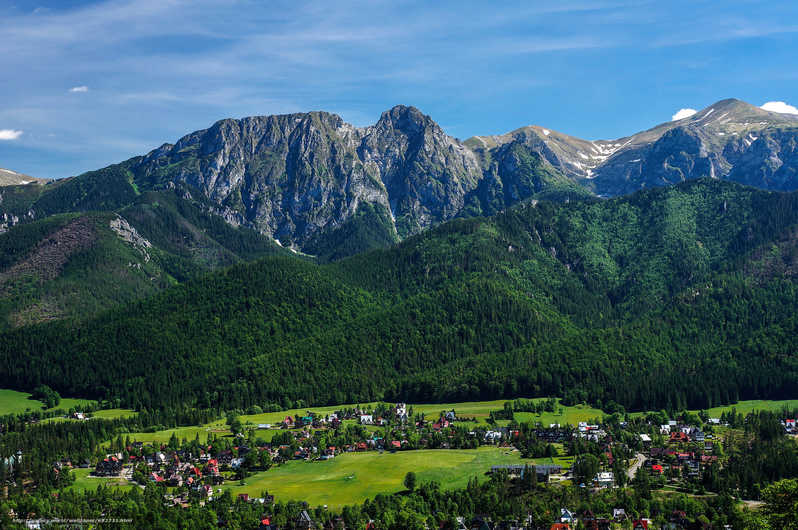 When we got to the city, my friend was already waiting for me. It was an extremely nice feeling to see him after one year. He took me to his family house and I met his parent and sister – unbelievably hospitable people. As he had a lot of preparations for the birthday party, I went to see the city by my own. I'd started my Zakopane tour from visiting the main street called Krupowki. It's very lively street with full of hand-made souvenirs and local food as well. However, when I saw the famous ski slopes, I'd decided that no matter what I'm going to try it. So, the next day I went on a slope and put on the ski for the first time in my life. Although I hadn't managed to master that sport, I had a great time and learned how to drive down without killing myself and anybody around. I felt that my Zakopane tour was complete with this skiing adventure.
However, the party came and I can honestly tell, that it was the biggest party I've ever been to. The craziest, loudest and the best party ever. Although I was dying for the next 3 days, I'm so happy I came for that party. It was a perfect ending of my unforgettable Zakopane tour.